Award Winning Web Site Designs

A display of some awards our sites were proud to win!

Top Sites of America Web Sites List voted as 2007 Topsite of the Year!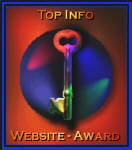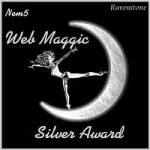 The above are all "World's Top Awards", rated at 5.0!
(Actually, 3 of awards shown are now rated at 5.0+!)
Obviously, with a company name like Award Winning Web Site Designs, we've won more than our share of web site design awards. And, best of all, if we design (or redesign) your web site, we can guarantee yours can win some too. When your web design is done right, it isn't that hard to do. It does take time to find the awards you want and then go apply for them. The Award Winning Web Site Designs team has won literally hundreds of top web awards!

While we'd like to guarantee your site will win any award, winning one of the awards seen above is extremely difficult! Less than 1 out of 100 sites that apply to win an award rated at 5.0 by Award Sites will actually earn the right to display them. At least you know our group is capable. Your site WILL have an excellent chance to win LOTS of awards. There are currently hundreds of different web site awards to win and it can be fun to apply.

Winning web site awards is NOT just a way to boost your ego or impress visitors to your site. There are other important reasons too. Earning them almost always results in getting a link back from the award giver's list of winners. This can help improve your site's popularity rating and, as a result, help to improve your rankings in many search engines. Why? The number of sites linking to another is an objective standard of its importance.

NOTE: The Nem5 Web Maggic Silver Award shown above is the original version earned (rated at 4.0 in 1999).

In the year 2000, we were delighted to help Save The Light Inc. earn First Place as the Best Community Web Site in the World! After getting enough votes to reach #1, we were able to get some Free TV exposure on local ABC affiliate WCIV News Channel 4 on the 6 and 11 o'clock news. Needless to say, this resulted in many extra votes to widen the lead. That exposure, in February 2000, was enough to help us win our category for the year. Save The Light has won 200+ awards, including all the awards that are displayed above. Here is I-Awards 2000 final tally!

In the year 1999, we won an award (rated at 3.0 by Award Sites) for Save The Light Inc. which qualified the site to begin competing on the Top 50 Award Winning Web Sites list. The site climbed to #1 that year and stayed up at the very top through the years 2000 and 2001. This exciting international competition has had 9 out of the Top 10 most-awarded web sites (+ 18 of the Top 20) in the world participating. 25 of these sites have now already won over 500 web design awards! Once YOUR site has already won 5+ different web awards, YOU can compete with many of the very best here too.

In March of 2003, we started the Top North and South Carolina Web Sites List to build a new community of web sites sharing the keyword Carolina. Although there are very few voting links remaining on this site, we usually get enough votes to be ranked near the top. If you own a personal, non-profit or business web site on people, places, things or services in North or South Carolina, add your web site to the Top North and South Carolina Web Sites List NOW! It easy to join, fun to participate and a great way to improve your web site's search engine ranking and get FREE traffic! The list ranks #1 at Google for "Carolina sites" (without quotes) over 30+ Million other pages!

Named as Official South Carolina Web Site of the Day

The original Windsor Hill Plantation web site we designed was honored with this title in 1998. This was a result of a VERY high profile newspaper article about it. Since carriers wrap the This Week section on top of Section A once a week, it was actually at the Top of the First Page for home subscribers! Review in Charleston Post & Courier newspaper about Windsor Hill from September 17, 1998 (This Week). Check out Windsor Hill Plantation History!

Some recent International honors about us on the web...
Bob Chapman of Award Winning Web Site Designs was again named as a judge for the WebAward Competition in 2007, produced by the Web Marketing Association. In this premier event, web sites compete head-to-head with competitors in their industry and against an overall standard of excellence. This is the Tenth annual event and is sponsored by PR Web and News USA among others. It's quite an honor to be chosen one of the judges on this distinguished panel of international internet experts. The judging in these competitions is always VERY difficult!


We're proud to be mentioned (and our award listed) in the new book
"The Webmaster's Guide to Glory! - How to Win the Top Web Awards".
It's an honor to be seen with internet pioneers like Ted Nelsen, who originally conceived and coined the phrase "Hypertext" and Tim Berners-Lee, original author of HTML, programmer of the world's first web server (1024x1024 JPG Photo of his NEXT Computer) and current Director of the World Wide Web Consortium (W3C), on this List of World's Top Webmasters!


---

Home | Goals | Services | Experience | Rates | Our Sites | Awards | Press | Contact Us | Site Map
---


Copyright © 2001-2017 by
Award Winning Web Site Designs
.
All rights reserved
.
For info, call 843-552-2145 or e-mail
info@awardwinningwebsitedesigns.com
.
Award Winning Web Site Designs uses AwardWinningWeb.com as a shortcut.
Web promotion:
Carolina Web Marketing
Web hosting:
Carolina Web Hosting
No content may be copied, altered or redistributed without my written consent.